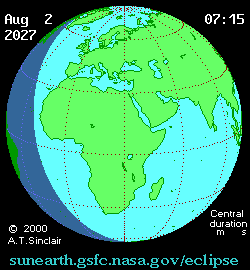 Although the eclipses that will occur in Spanish territory in 2026, 2027 and 2028 seem to be still a bit distant in dates, it would be a mistake on our part to think that we still have plenty of time to prepare to observe them. Time passes quickly and the logistics of these events, which attract many people, are complex and require laborious planning.
From the Board of Directors of FAAE we want to take the first steps to launch the lines of work that, with the collaboration of the Amateur Associations, allow the moment to enjoy these splendid shows that the Sun and the Moon offer us in rare cases occasions without having to make long and expensive trips. In these years it will be other sky enthusiasts, amateurs and professionals, who visit us to live here the unique experience that involves the hiding of the Sun by the Moon during the scarce 2 minutes that, however, justify any effort to do so. necessary to do.
Our purpose is for the amateur community to lead this planning and contribute with their work to the benefit of the entire astronomical community. For this, Astronomical Associations, especially those whose geographic location is most directly affected and close to the totality areas, are invited and requested to collaborate in determining the optimal places to be observation points: the network of nodes.
These ideal locations should meet a number of requirements:
have easy access from the main communication routes
be located in areas with adequate hotel logistics within a reasonable radius
its location within the strip where the eclipses will last longer in the totality phase should be especially valued
and the usual meteorological conditions should also be taken into account for the dates of the eclipses
In addition, dialogue with the corresponding administrations and tourist agents will be necessary for the logistics of occupation, services and travel. On the other hand, it is also important to plan activities to be carried out by the Associations in the days before and after the eclipses.